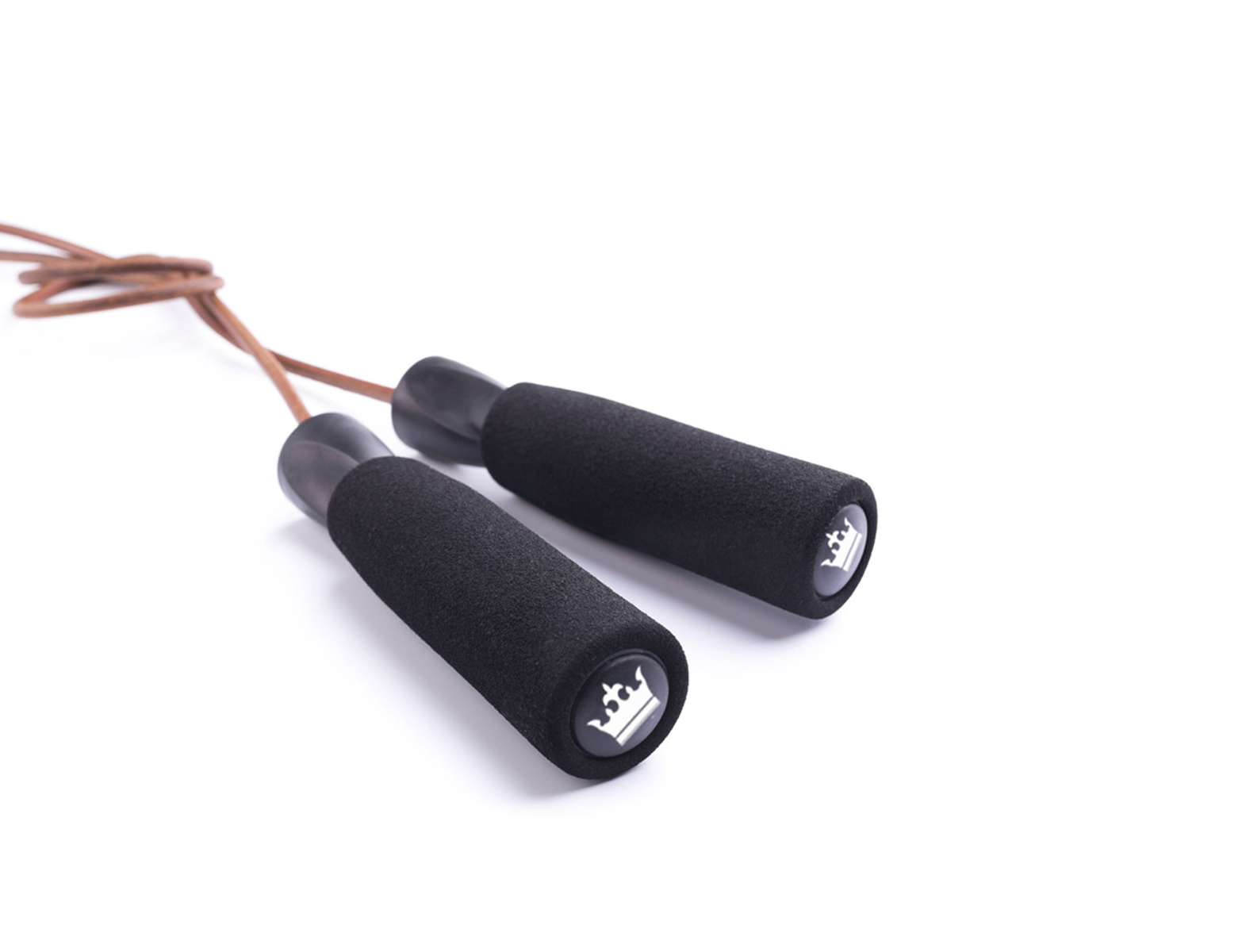 Did you know that jumping rope (skipping rope) is an awesome way to do interval training, whether you're a beginner or a jump rope master? It's such a powerful workout tool that is often forgotten about. Jumping rope builds cardio fitness, balance, agility and bone strength. It's also one of the best go-anywhere fitness accessories, fitting easily into even a cramped carry-on.
It requires a lot of coordination and really works your cardiovascular system. You jump explosively and spin the rope faster to pass it beneath your feet twice. You're moving constantly. This works your muscles harder and pushes your cardiovascular system towards its upper limit.
Want to jump rope but don't know where to start? A simple routine as a beginner could look like this:
20-30 seconds of jumping
30-60 seconds of rest
Repeat 6-10 times
You'll want to make sure you give yourself enough recovery time between intervals to slow your heart rate down and catch your breath. (And a sip of water!) Start with fewer and shorter intervals with more rest time, and work your way up to doing more intervals for a longer period of time with less rest.
You Might Also Like... Burn and Firm With Jumping Rope
If you don't have a timer or don't want to pay attention to a clock, you can count 50 rope jumps and then rest until you've slowed your breathing and rate to a comfortable level, then repeat. Personally, I love us ring apps like GymBoss, which allow you to create timed intervals.
Get the tools... If you are looking for a great quality jump rope, I personal love the Kinzi™ Jump Rope
and Athletic King Leather Jump Rope
(pictured). I also use the GymBoss for setting intervals instead of having to use a stopwatch or keep looking at your Fitbit
timer.